As in so many other cases, San Marino has its own historical group of flying enthusiasts who, although originating in earlier years, joined forces in 1985 to form the San Marino Aeroclub.
Franco Giardi, Carlo Lonfernini, Giuseppe Macina and other friends and flying enthusiasts are the founders of the San Marino flying club, which finds its first headquarters at the Ristorante le Quattro Querce in Torraccia.
In those years, politics, sometimes by mandate, led by Giuseppe Della Balda, also closely followed the founding of the Club and supported the project to complete theTorraccia airfield, which back in 1981 had a sloping runway built where the first postal flight between San Marino and Italy was performed.
In 1986 the school activity began, which immediately garnered acclaim among the public and about 10 student pilots obtained their ultralight license.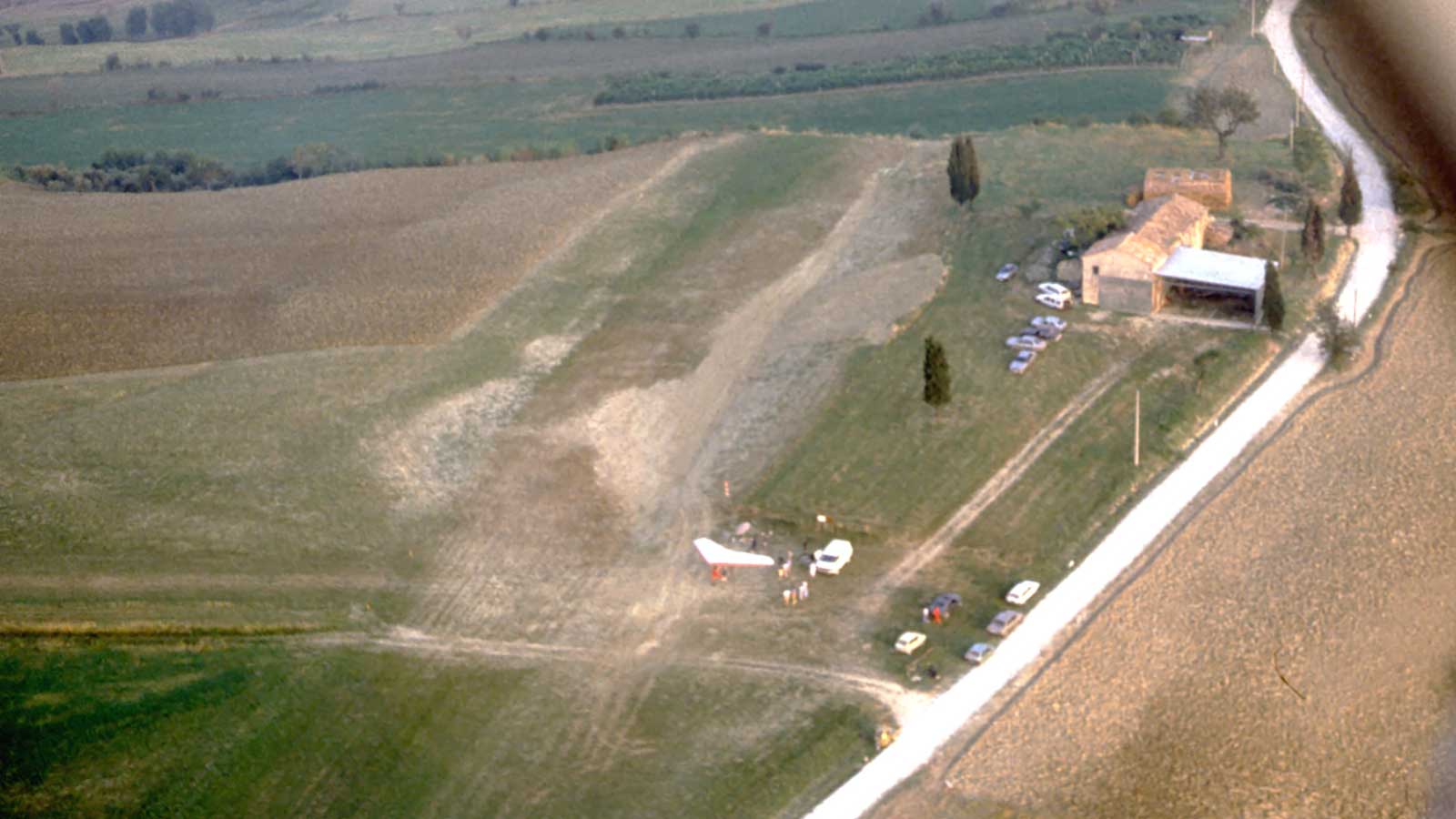 Aeroclub San Marino (ACS) is the entity authorized to operate on the airfield. The club headquarters and the hangars are located in a building next to the runway. The club currently has about 100 members, and carries out activities to spread aviation culture through the following initiatives:
Aircraft and microlight (ultralight) pilot school
Flying activities for pilot members
Specific events to spread the sport of flying
Participation in social, sports and cultural events
Conducting tourist flights in two-seater and four-seater aircraft.
The activity of flying is regulated in the Republic of San Marino by theAuthority for Civil Aviation and Maritime Navigation, so that all safety regulations are observed.
A collaboration is in place with the Civil Defense and Civil Police, for aerial surveillance emergency rescue, public order, and for photographic and aerial filming.
The ACS is a non-profit organization, and therefore, any income from the various activities is used for expenses, equipment, day-to-day operations, and facility upgrades for the purpose of spreading and increasing knowledge and passion for aviation.